Browse Items (11 total)
This image shows Tokutaro Moriwaki posing to the left of guests at an elegant lunch being held under a pergola in Ojai, California. Moriwaki was a chauffeur and handyman for the Abram Lincoln Hobson family during the 1920s. Guests are seated at a…
Panoramic view of men and women sitting at wooden picnic tables under oak trees on a sunny day at Foster Park. An estimate of 100 people in the image, some are facing the camera, some are facing with their backs towards the camera, some have turned…
Panoramic view of men and women sitting at wooden picnic tables under oak trees on a sunny day at Foster Park. An estimate of 100 people in the image, some are facing the camera, some are facing with their backs towards the camera, some have turned…
Group photo of a large group of nearly 100 of all ages. Picnic given by Mr. A. Puentener, Verdi (of north Ventura Avenue) for relatives from Switzerland, July 4, 1896.
Large group picnicking.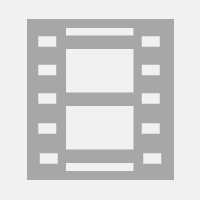 Black-and-white footage, some disturbing and graphic, of people skiing, mountain landscapes and wilderness, camping, and rattlesnakes.

People skiing, crowds, skiers with numbers, possible competition, one person's sweater appears to read Utah Ski…
This image shows several Japanese-American families posing for a group photo during a picnic. This is a full-view exterior daylight photo.
Postcard titled "Beach Scene, Ventura, California" showing the Ventura Wharf in the background and a beach full of people, horses, a bicycle, carriages, a picnic bench, and a small lagoon. A handwritten note reads: "See inside the circle Pilie,…